Web Mail
MCM Systems is your local Moberly Area Internet Service Provider. We connect to the internet backbone via a direct fiber optic connection. We provide the Moberly, Fayette, Paris, Madison, Clarence, Macon, Salisbury, Huntsville, Mendon, Brunswick, Keytesville, Clark, Centralia, Sturgeon, Laclede, Monroe City, Shelbina, Shelbyville, Perry, Stoutsville, Santa Fe, Laddonia, Hunnewell, Marceline, Brookfield and Chariton Valley Telephone areas with Internet Access via a LOCAL CALL. Offering dial up internet accounts at speeds up to 56K, high speed wireless connections in Moberly, Cairo, Huntsville, Salisbury, Paris, Madison, Clark, Higbee, Holliday, Renick, Keytesville, Mendon, Rothville and other selected areas. Free individual home pages are also available. Our commitment is to total quality service to provide you with cost effective, reliable and professional Internet Access.
---
MCM Systems has been providing fast, dependable internet access to the Moberly area for over 20 years with fast, easy connections and unlimited access. Thank you for letting us serve you.
---
DO NOT REPLY TO EMAILS ASKING FOR YOUR PASSWORD
We will NEVER send you an email asking for you to verify an email account
---
WIRELESS upgrades coming
Several of MCM Systems towers have been upgraded recently, providing faster wireless service to our customers.
The upgraded areas now support 5 Meg download, 2 Meg upload for the same price. Faster speeds may be available.

These sites include:
| | |
| --- | --- |
| Madison | Renick |
| Cairo | Route M area in Moberly |
| South Moberly | North Moberly |
| Salisbury | Keytesville |
| West Moberly | Moberly racetrack area |
| East Moberly | Huntsville |
| South Madison (YY tower) | |
| Rothville | additional tower in Renick |
| all towers in Paris | Higbee |
| Mendon | Middle Grove |

We have also recently upgraded backhaul equipment to all towers.

---
Barracuda email spam and virus filter
MCM Systems has partnered with Barracuda Networks to provide email spam and virus filtering.
Barracuda userguide can be downloaded here.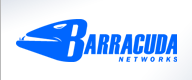 Click here to log into your Barracuda quarrantine and to set user preferences. Use your email address and password.
---
MCM Systems DSL service is now available in Armstrong!!!
MCM Systems wireless service is now available in Holliday and Renick!!!
A new repeater has just been installed in Renick, providing the entire Renick area with high speed wireless coverage. Call us today to set up a site survey.
MCM Systems wireless service is also available in Moberly, Cairo, Madison, Clark, Keytesville, Salisbury, Huntsville, Higbee, Holliday, Renick and Mendon!!!

---
Virus Info and Online Virus Scanner



UPDATED PAGE!! Check out virus information or virus scan your computer online - FREE!!
---
Want free internet access? Check out our referral program

---
---
You are visitor number
Local time is
Thanks for dropping by.

---